Welcome to
PRO Core
We capture information about symptoms and quality of life—directly from the patient
Clinical Research

/

Patient-Reported Outcomes

Learn More
Patient-Reported Outcome measures (PROs) capture the patient perspective on disease and treatment, including the outcomes that impact patients' day to day lives.
PROs are widely used as endpoints in clinical trials to evaluate new treatments and interventions, and increasingly PROs are administered routinely in clinical care to track symptoms and functioning in a reliable and systematic way.
What does PRO Core do?
Services
✔ Input in proposal development
✔ Input in protocol design
✔ Data analysis, including psychometrics
Tools
✔ Surveys
✔ Multiple modes: Web, paper, and IVR
✔ Integration of wearable device data
✔ Symptom reports for clinicians/patients
✔ Alerts/notifications
✔ Study tracking reports
A 10-page PDF describing PRO Core is available here. This webpage also provides a brief summary.
Scientific Support

/

Project Development

Learn More
PRO Core maintains a survey system for administering and managing complex survey studies.
PRO Core can provide scientific support to investigators regarding issues such as study design, selection of valid and reliable measures, optimal ways to administer surveys in your study population, and guidance on data analysis.
PRO Core uses a standard project development process to build each study-specific system, and can provide language for grant applications, protocols, consent forms, and IRB applications.
PRO Core can administer PRO measurement systems commonly used in cancer research including EORTC, PRO-CTCAE, MDASI, FACT and PROMIS®. We can also convert paper-based surveys to electronic format.
Custom forms can be made to capture demographics, clinical information, daily diary, etc.
Surveys and forms can be completed on smartphones, tablets, laptops, PCs – any device with a web browser.
* This study participant training video was produced by the PRO-TECT study team
PRO Core can administer automated telephone surveys via an interactive voice response (IVR) system.
IVR administration is suitable for short surveys, and enables surveys to be completed by patients without home-web access.
PRO Core can provide templates for call scripts / call-flow diagrams and recommendations to make the automated survey acceptable to respondents.
* This informational video was produced by PRO Core
Advanced Psychometrics / Adaptive Testing
Learn More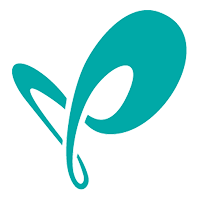 PRO Core can implement real-time advanced item response theory-based scoring and item selection algorithms using Vector Psychometric Group's proprietary Adaptest® platform.
Any IRT-based assessment can be administered using computerized adaptive testing technology.
Save post processing time with integrated, advanced scoring options.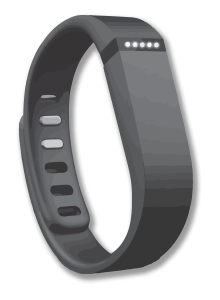 Data collected from wearables, e.g. fitness bands, heart rate monitors, and related devices, from brands such as Fitbit™, Garmin, and Apple, can be seamlessly integrated into PRO Core study datasets.
Tracking

/

Notifications

/

Custom Reports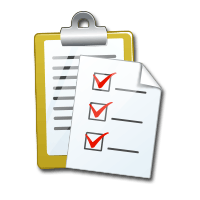 PRO Core enables you to easily track and monitor studies in real-time. Investigators and research assistants can see progress dashboards and customized reports about metrics such as enrollment and survey response rates; survey reminders can be sent automatically to patients via email or automated phone call (IVR); and customized symptom reports can be provided in real-time to clinicians.
PRO Core is suitable for single-site and multi-site studies.
Surveys can be administered in any language if you provide the text – English, Spanish, Arabic, French, Hindi, Korean, Portuguese, Russian, Swahili, Tagalog, Vietnamese, etc!
Data are stored in a secure enterprise-level Oracle database. Databases, web servers, CAT software, and IVR servers are hosted by the UNC LCCC Bioinformatics. Data transmitted between the server and end-users are encrypted using SSL, and all databases are encrypted.